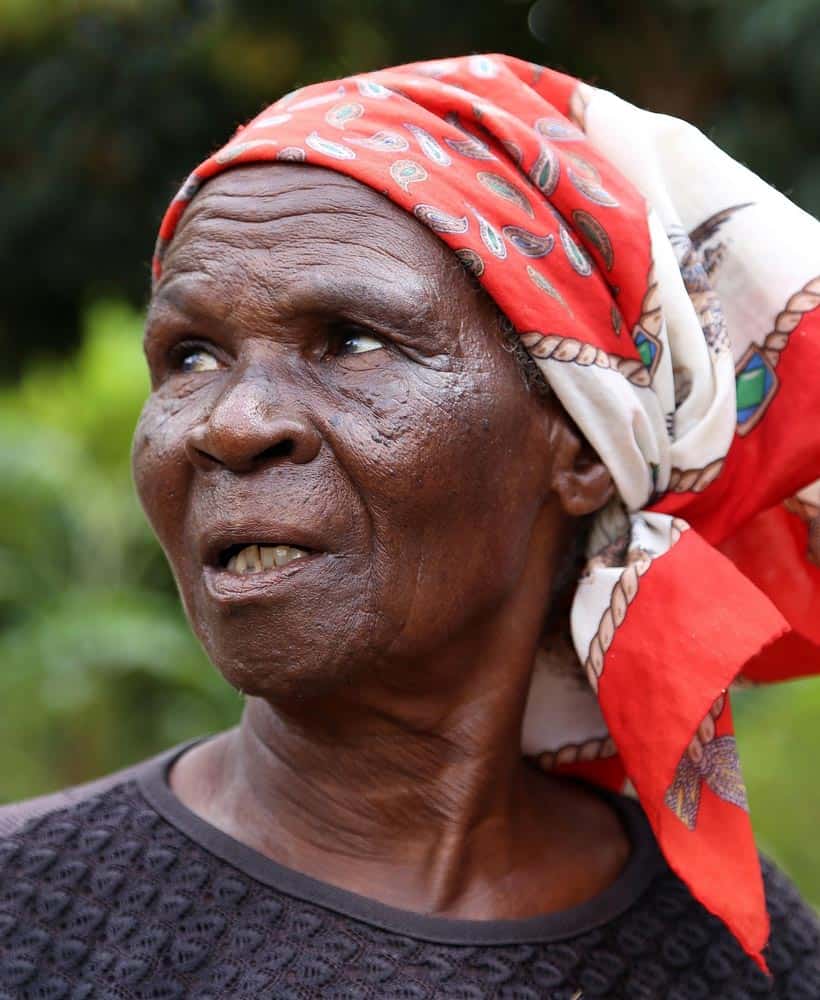 Felister Wanjiru Wanyoike, Margaret Njoki has a very large family – 9 children and 20 grandchildren. She lives with three of these grandchildren, whose father has left them and gone to look for work. As a widow, Margaret has the sole burden of their care. Despite her responsibilities, she seems strong and energetic, her face full of humour as she gives us a gap-toothed grin. Ray finds her face striking beneath a red head scarf, and she graciously allows him to take many photos of her. She also shows us a photo of herself as a beautiful young woman in a white dress, inviting us into her past as well as her present. We are all struck by her – by her generosity and sweetness as well as her strength.
Her chief worry is how to pay her grandchildren's school fees, which may become unmanageable for her. Given this concern, it is not surprising that she names the opportunity for the children to study late as the best benefit of the solar lights. She is also glad that the cost of kerosene will go down; the money she saves will be spent on food for the family. As well, she will be able to charge her phone and not have to pay those who have electricity.
She prays a blessing on us for thinking about her and the children and others of the less fortunate.